We provide a range of laser engraving and etching sub-contract services which are used to accurately and permanently mark the surface of materials predominantly with high-quality text, lines and logos.
Laser engraving and laser etching are both increasingly popular processes which provide a permanent form of technical or decorative distinction to products and parts.
While the two techniques may seem similar, the main differences between them come down to what each process does to the marking surface, including the maximum depth to which the laser penetrates the surface and how this can change the overall appearance of a part or product.
Using our laser etching and engraving equipment, we can mark products with barcodes, QR codes, 2D and 3D codes and scales. As well as text, lines and graphics, we also have the capability in house to mark products with matrix codes which can be incremented automatically to create unique serial numbers for traceability.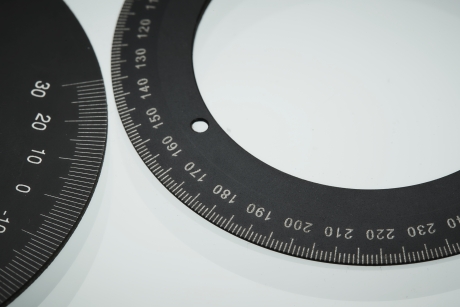 Once we receive the final artwork, our experienced engineers and technicians can scan in the design files before getting to work on marking a wide variety of materials including mild steel, stainless steel, aluminium, ceramics, brass, chrome plating, anodised surfaces, painted surfaces and most plastics.
Our Foba and Coherent Rofin machines allow us to create better, darker and sharper simple black line markings or varied colour markings (depending on the material). High quality text down to a height of 0.6mm can be applied to products and parts and offers better durability than other marking services which are applied with ink or paint.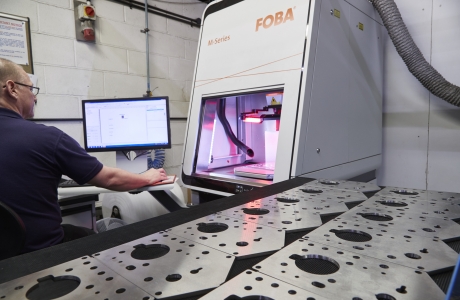 LASER ETCHING CAPABILITIES
Please see the table below for full details on our laser etching capabilities in terms of machinery, part sizes and materials.