Thanks to continuous investments in the latest equipment, we use technology which makes it possible to drill very small, shaped and accurate holes in parts.
Our lasers can cut holes in metal in three ways: Trepanning, percussion drilling and on-the-fly drilling.
Laser drilling is one of the oldest applications of laser machining processes and at Micrometric we're able to use a range of methods to create laser drilled parts which are cost-effective and novel solutions for technically difficult manufacturing problems.
Using specialist technology and our expertise, we can accurately drill holes of different dimensions into component parts of all shapes and sizes across dozens of different materials.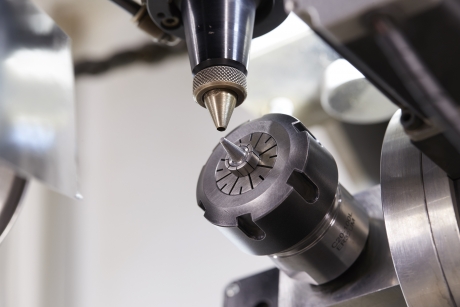 Trepanning works in the same way as single-shot or percussion laser drilling by piercing a hole in the required material and is the standard technique used to create larger holes with a diameter greater than 0.3mm. Trepanning is essentially a percussion drilling process followed by a cutting procedure which can be used to create specific shaped holes.
The diameter of the holes we can drill will differ depending on the thickness of the material used, the number of holes required and the size (width and depth) of the holes.
The laser drilling services we offer can be applied to a range of products across different industries including the automotive, aerospace, electrical, engineering and medical sectors.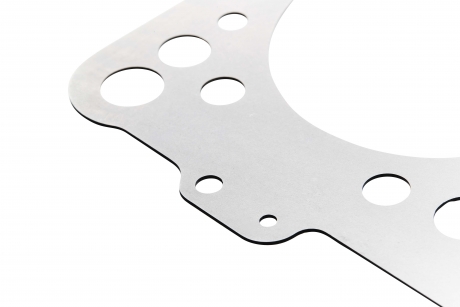 Sheet metal and tubing can be cut by our laser cutting machines. You can find out more about the size and thickness we're able to cut on our laser cutting and tube cutting pages.
Percussion drilling is a process which repeatedly pulses focused laser energy at a material, melting layer by layer to achieve the correct hole size and depth. It works by repeatedly firing single laser pulses at one specific spot of material to create holes very quickly. The size of the laser beam used within percussion drilling is changed throughout the process, changing the size of the hole throughout the duration.
Percussion drilling is used to produce deeper, more precise holes with smaller diameters, using multiple, short-duration, low-energy laser pulses. Our team has extensive experience in laser drilling and the knowhow to precisely and quickly drill holes as small as 0.03 (30um micrometers) even through the thickest metals.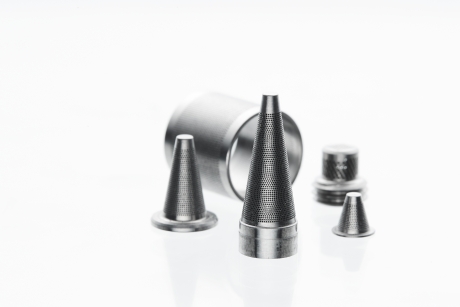 We can cut most metals with holes of 50um to 0.25mm with a thickness of 10x the hole diameter. The holes that we can cut can be round or simple shapes – including triangles, squares and hexagons.
On-the-fly drilling, also known as single shot drilling, is used to precisely drill large numbers of small diameter holes (00.5 to 0.15mm) in components at high speed. Our machinery has the capability to drill holes between 50 and 250 microns through materials between 0.25 to 1mm in thickness. For very thin metal, we can drill holes down to 0.025mm.
Thousands of holes can be produced quickly over a 3D surface in a single session, and they can be drilled at steep angles and in difficult-to-machine materials.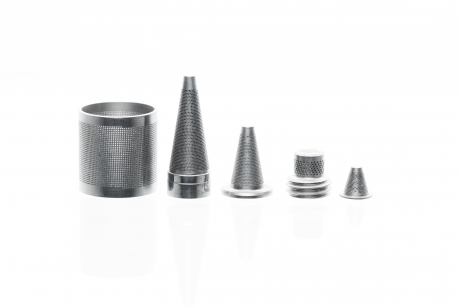 If you have requirements outside of the measurements listed above, if you are unsure of which laser drilling method might be appropriate for a part or product you wish to complete, or if you want to know more about the capabilities of our CNC Nd:Yag Laser, please get in touch to find out how we can help.