Component manufacturer and laser processing specialist
Micrometric is a European leader in the laser processing of materials and uses an array of laser manufacturing services to produce fine parts and precision components for international customers.
Our continuous investment into state-of-the-art equipment means that we're able to respond to enquiries from our customers who require versatile, high capacity products. This also means that we're able to help with every stage of the laser process to provide an all-in-one solution.
Testimonials
"
I'm incredibly happy with Micrometric's performance, particularly after considering the sheer volume of new parts that have been added to our orders over the last twelve months. Every element of the service from start to finish has been fantastic!
"
I would like to thank the team at Micrometric for the quality and service I received with our recent order. The quality of services you offer with a fast turnaround time is extremely impressive. I'm looking forward to working with you again in the near future.
News
Introducing Coherent's StarCut Tube System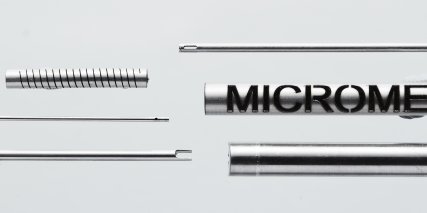 We're thrilled to be leading the way in our industry by introducing the Coherent StarCut Tube system. This high-precision laser machine will be used to make components for the medical, aerospace and automotive industries.