We aim to create cost-effective and state-of-the-art medical products which meet the growing demands of one of the most vital sectors around the world.
We have the relevant capabilities and laser equipment to cut, assemble and weld complex manufacturing medical devices including injection needles, small tubes and endoscopes as well as intricate parts required for surgical equipment.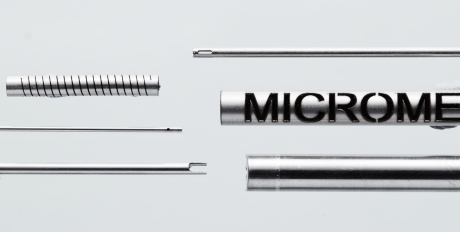 Laser-related processes, including cutting, marking, welding and engraving, are just some of the processes that are used to produce life-changing devices.
The equipment we produce for the medical sector is often extremely small and intricate - and as these devices are used to save lives, it is imperative that the processes used to make them from beginning to end asure their quality and reliability.
Our laser machines are suited to cutting materials with a wide range of thicknesses and can cut a range of materials including metal, plastics and glass.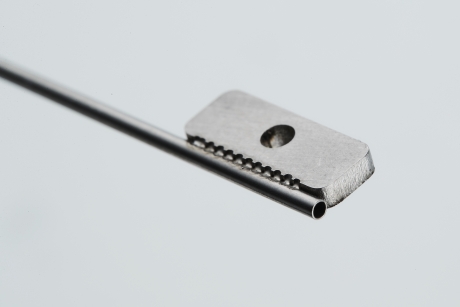 To manufacture medical parts, we use our tube cutting service to create small windows, slots, holes and spirals for different pieces of equipment such as cannulas. Our laser machines offer high resolution cutting to ensure high speed dimensional accuracy, precision and stability which is required when producing medical tube components. We also make large tubes which form parts of innovative MRI machinery.
We understand the importance of having full traceability when mass-producing for this sector and can laser mark medical products with clear Unique Device Identification (UDI) codes to ensure that every part can be tracked back to its source.