Introducing Coherent's StarCut Tube System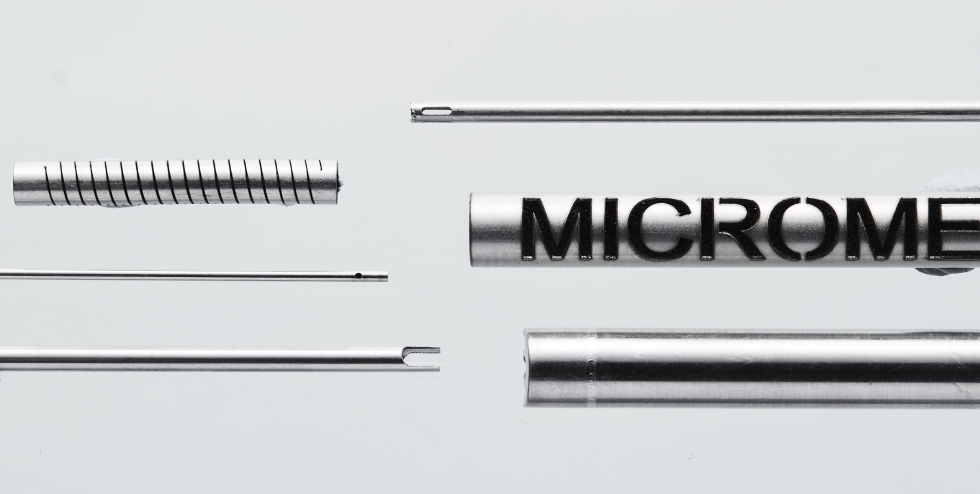 As businesses around the world continue to innovate to provide improved products and services for their consumers, we too must also grow and adapt our laser manufacturing services to provide the very best components for these businesses to use.
We're thrilled to be leading the way in our industry by introducing the Coherent StarCut Tube system to our range of cutting equipment. This high-precision laser machine is predominantly used for producing medical components, but we're using it to make components for an even larger range of sectors, including the aerospace and automotive industries.
We produce fine parts and precision components for a range of customers in the UK, Europe and across the world, and the versatility of this machine is exactly what we needed to extend our capabilities and the range of services we can offer.
The machine is fully automated and designed to laser cut, drill and mark metal tubes or flat sheet metal. Until now it has been used by subcontract manufacturers to exclusively create medical instruments with extremely high precision.
Unlike most UK subcontractors, we'll be using this machine to produce a more flexible range of tube components across our specialist sectors, which include aerospace, automotive and medical. We'll also be combining this with our multi-process services to offer customers an all-in-one service which can be delivered under one roof.
We'll be making full use of the machine's impressive capabilities which allow us to produce parts in large volumes and with a finer, more precise finish. It can also cut much thinner tubes than our other machines.
Our customers might be pleased to know that the StarCut machine can also be used to process less common materials such as molybdenum, tungsten, platinum, high-strength nickel alloys and spring steel.
Thanks to this machine we can produce an extensive variety of components, including airflow sensors, flexible protective covers, valves used for car suspension systems, industrial and medical endoscopy equipment, printing machines and food production. 
We've already used the machine to cut, assemble and weld complex medical and aerospace components for customers which produce aerospace filters, automated injection needles, endoscopy components and MRI scanning equipment.   
We chose the StarCut Tube machine as we knew it could deliver the performance we require for a wide range of projects and has a long, low-maintenance lifetime which is necessary for cost-effective operations within our working environment. 
We've always tried to address difficult tasks by investing heavily in our equipment and in staff training. This machine is perfect for customers looking to produce reliable components with extremely precise design criteria, as well as those using materials which are less common than sheet steel. 
We're looking forward to starting some exciting new projects using this machine in the New Year and working with both our existing customers and new ones to find the right component solution for them.
If you're interested in what our new machinery can do and would like to discuss how we can manufacture the perfect component solution for your company, please get in touch.