We've Switched Up Our Workspace Lighting!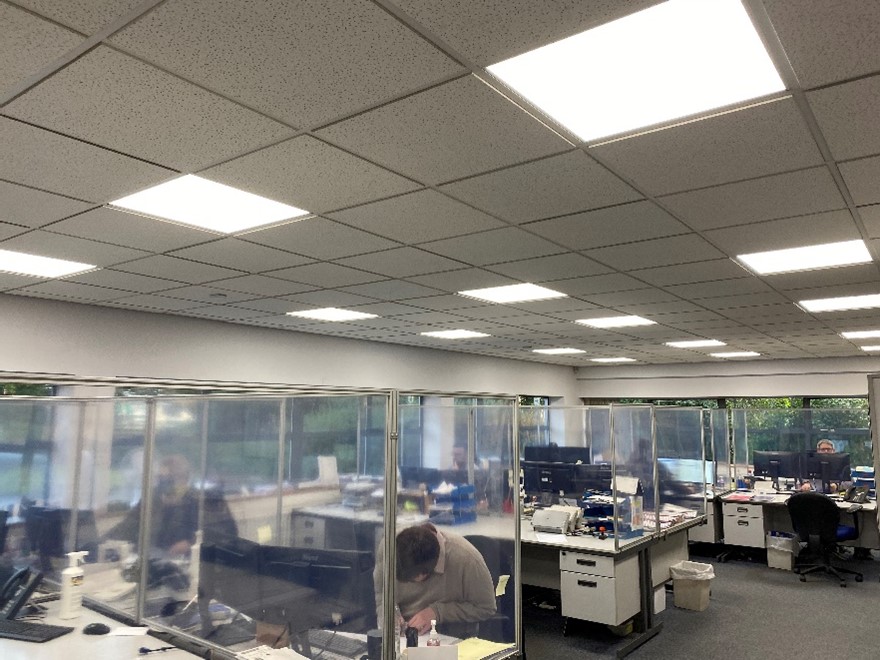 In a bid to reduce carbon emissions and increase energy efficiency, we've recently switched up our office, factory and workshop lighting by investing in LED lighting.
We approached the Smart Energy Greater Lincolnshire project which was able to support us with grant funding to replace our existing lighting which had become inefficient.
The 38% grant we received from the project allowed us to invest in LED lighting for both our office space and production hall. Thanks to this investment we'll be on track to save nearly £60,000 on energy bills over the next ten years! This small change will have a huge impact on the running costs at Micrometric – something which is worthwhile at a time when economic factors such as the global pandemic are having a huge impact on businesses not just in the UK, but globally.
The aim of the Smart Energy Greater Lincolnshire project is to promote energy efficiency. The project aims to boost renewable energy use in small and medium-sized enterprises, council and other public sector-owned buildings in the region – and we're proud to have been able to benefit from the service.
Changing to LED lighting follows our recent investment in Coherent's StarCut Tube high-precision laser machine. Until now the machine has been used by subcontract manufacturers to exclusively create medical instruments with extremely high precision. However, we'll now be using this machine to produce a more flexible range of tube components across our specialist sectors which include aerospace, automotive and medical.
Thanks to this machine we're able to offer multi-process services to our customers looking for an all-in-one service which can be delivered under one roof.
To find out more about our laser manufacturing services, please get in touch.
To stay up to date with our latest news, follow us on LinkedIn and Twitter.