We're Gearing Up for This Year's C2C2C!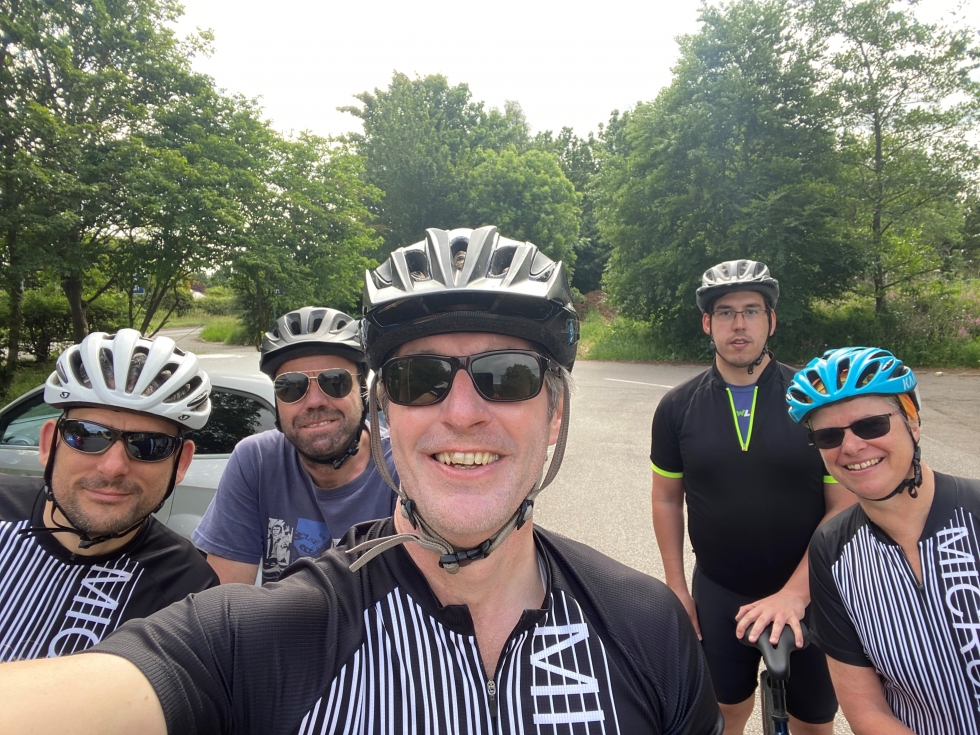 Micrometric is an organisation which proudly supports various charitable events. Sadly, owing to the pandemic we've been unable to participate in any physical charity events together over the last year and a half.
However, we are pleased to announce that on Thursday 1st July six members of staff from Micrometric including – Chris Waters, Rosie De Smit, Kieran Jordan, Gary Colyn, Neil Skelton and John McElhone – will be taking part in this year's C2C2C event – a 100-mile or 200km charity cycle ride around Lincolnshire!
This will be the fifth year that a team from Micrometric has taken part in the event – and we really can't wait to dust off our bikes and enjoy a cycle around our beautiful county!
The last time we got together for a team cycle event was in September 2019 when we took part in the Cycle 300 for Cancer Research UK. But despite the long break, those of us who are taking part have already been doing some training over the last couple of weeks in preparation for the fun (but challenging) event taking place next month.
The C2C2C event has been taking place since 2011 and both routes – either the 100-mile or 200km route – are designed for cyclists who have not ridden this far before as well as for those wanting to just enjoy cycling through some of Lincolnshire's beautiful countryside.
All the rider entry donations are donated to C2C2C's chosen local charities which means that all the money raised from the event is spent in Lincolnshire.
This year marks the 10th anniversary of the C2C2C event and to celebrate, the organisers are supporting 10 fantastic Lincolnshire-based charities including Boston Community Transport, British Heart Foundation (Lincs), ECHO, Lincs & Notts Air Ambulance, Lincolnshire MS Therapy Centre, LIVES, Louth's Men's Sheds, Louth NSPCC, Rising Café and St Barnabas.
To find out more about the individual charities, visit the charity page.
Although the ride is technically unsupported there will be plenty of other friendly riders taking part – and all riders will be well fed with two feed stations, a lunch stop and a beer and BBQ after the ride! So, if you fancy joining us and a bunch of other cycling enthusiasts to raise money for charity at the same time, find out more about how to get involved on the website.
To find out more about the C2C2C event visit: https://c2c2c.co.uk/.