Back in the saddle - £630 raised for the charity LIVES!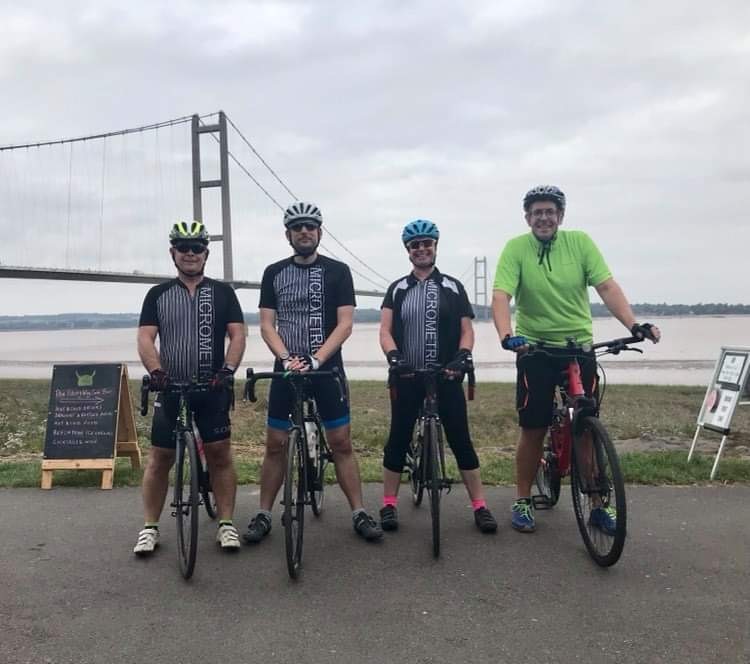 During the month of September five members of staff Chris, Gary, Rosie, Keith and Neil have been back in the saddle and took on the challenge of cycling the equivalent distance from John O'Groats to Land's End and back again.
The team completed this mammoth journey of 1,748 miles with time to spare and raised £630 for LIVES.
LIVES is the Lincolnshire charity that supports an army of highly trained and dedicated volunteers who get to their neighbours fast to deliver vital care in those first critical moments of a medical emergency before handing over to the ambulance service.
They have more than 70 volunteer doctors, nurses and paramedics who respond to complex or traumatic 999 medical emergencies across Lincolnshire. They bring critical care skills to the roadside, delivering complex procedures and treatments at the scene of the accident that is usually only found in an emergency department, operating theatre, or Intensive Care Unit.
This fundraising comes soon after the team raised money through the C2C2C event in August, something we have been involved in for the last 5 years.
To find out more about LIVES visit: https://www.lives.org.uk/