We're Hiring - Project Engineer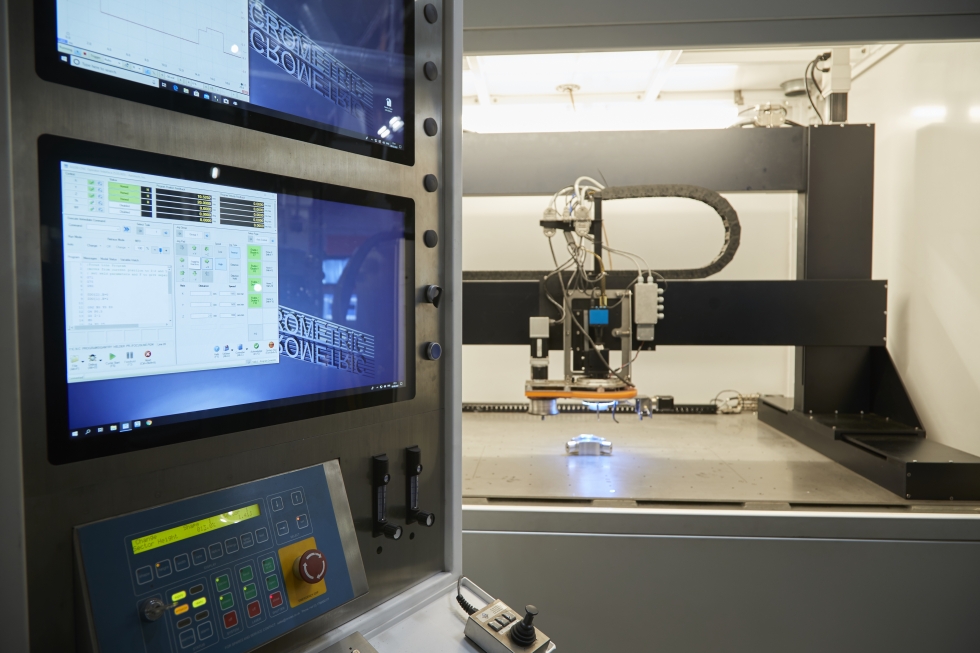 What We Offer:
By becoming part of the Micrometric team, based in Lincoln, you will be working on real industrial projects from the get-go working both as a team and individually with the guidance from other employees, including our Managing Director.
As members of a range of organisations there are opportunities to attend a selection of talks and workshops surrounding the industrial use of lasers in order to further your own personal development. In addition to this Micrometric regularly exhibit at a variety to engineering shows at locations such as the NEC. Should you wish to attend these are a useful tool in exploring what is out there in the manufacturing world. Also due to the range of machines that we own there is the potential for external training on any new or existing machines that we use.
Role and responsibilities:
The position reports to the Engineering Manager.
Through your role as project engineer you will take the lead on the projects which take place at Micrometric including the running or trials and development of new and innovative processes. This will allow you to steer the research into directions that you believe will be most beneficial to the company. One of the responsibilities you will hold will be the recording of time spent by all members of staff on R&D throughout the year and to assist our external accountants in explaining the projects worked on through the year to be compiled into a report.
Day to day you will also be involved in the regular maintenance of the machines which range in manufacturing from 1987 to 2022 so a versatile approach to fixing problems can be required. In addition to this, day to day you will also develop jigs for production and assist with any other technical issues which occur.
Who We Are Looking For:
We are looking for engineering talent who possess the following traits and skills:
Self-motivated
Good communication skills both written and oral
The ability to explain complex topics in simpler terms is advantageous as this will help when communicating with customers who may have no prior knowledge of laser use.
Happy to work in a small team internal / external with customers
Willingness to learn from in-house experts
Problem solving skills
Logical thinking and approach
Detail orientated
Committed to ongoing personal development
Health & Safety awareness
 Qualifications:
Ideally, we are looking for an individual with a degree in Mechanical/Electrical engineering, Computer Science, or Physics but other STEM subjects also welcome to apply. Applications will also be considered from people with more than 5 years' experience in a similar role.
Potential Upcoming Projects:
 Some of the projects that you could be involved in if you join the team include:
Set up and integration into production of a state-of-the-art Pico/Femtosecond laser.
Development of custom-made CO2 laser with compatible CNC system for complex programs.
Development of a novel Ultrasonic Assisted Laser Welding process to increase weldability of aluminium.
Other Key Information
Job location - Lincoln
Hours are 8:30am - 5:15pm, Monday - Thursday & 8:30am – 3:00pm, Friday with a 45-minute lunch.
Onsite parking and locked bike shed.
Enhanced pension scheme
We are looking for someone to start in June but are flexible on an exact date.
Relaxed working environment
Salary £23k - £28k – Depending on experience.
Deadline for applications: 31st May 2023
To apply for this role, you can submit your CV through LinkedIn Easy Apply