Metal Birds for Australian Bushfires Relief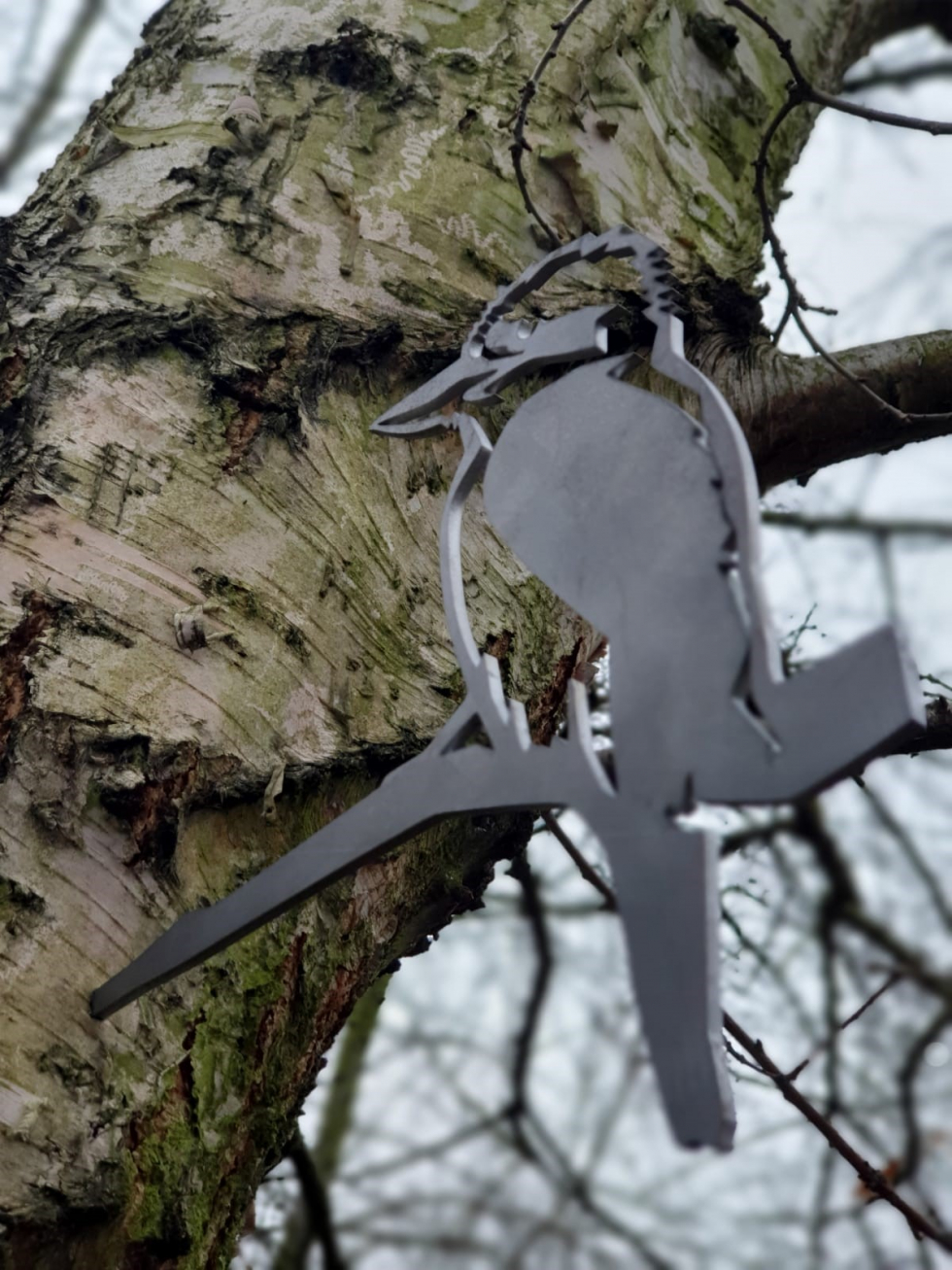 At Micrometric we're always looking for ways to help worthy causes, and after hearing about the Australian bushfire devastation, it seemed like a no-brainer to try to find a way to help.
The Australian bushfires which began late last year destroyed more than 20 per cent of Australia's forests. At least 34 people died and nearly 3,000 homes were destroyed as record temperatures, drought and high winds hit the country.
We have worked with Metalbird UK across a number of projects and were asked to produce 250 metal art birds to be sold to raise money for The Australian Red Cross and WWF Australia, two charities carrying out crucial work to support the people and animals affected by the bushfire devastation.
WWF Australia is using all fundraising to care for injured wildlife, to plant trees to restore habitats and to support its response, recovery and restoration teams.
The support the Australian Red Cross receives will assist their on-the-ground disaster services and provide financial support for people who had their homes destroyed or damaged and for anyone hospitalised with injuries as a result of the fires.
We have produced 250 metal art birds in the shape of the native Australian kookaburra bird to pay homage to the 500 million native Australian birds and animals that have been killed in the bushfires.
Metalbird started as a guerilla street art project in New Zealand in 2009 and is the brainchild of Phil Walters, an industrial designer and lover of birds and street art whose work was originally inspired by street artist Banksy.
Metalbird set out to surprise and delight passers-by in New Zealand by placing more than 40 life-sized birds around parks in the country.
Metalbird has now developed into a gift company thanks to popular demand and sells a variety of metal art birds designed to be hammered into trees, fences or posts. They're also expected to naturally rust over time to blend into the landscape.
The birds that we have produced have been made using 4mm mild steel processed using our state-of-art laser cutting machines to shape the intricate design.
To create the metal birds, we used a mixture of machinery and skills; an outline of the bird perching on a branch was created. This branch acts as a large pin which can be hammered into a tree or wooden surface.
We were delighted to be involved in this project and do our bit to support such an important cause – there's something incredibly special about the fact that we've been able to use our skills to benefit a country on the other side of the world.
In order to maximise the fundraising efforts, Metalbird has already donated all the profits from the sale of the birds during Australia Day weekend (25th and 26th January) to Australia Red Cross and WWF Australia. Amazingly over £11,000 has been raised by the combined Metalbird regions throughout the world.
We'd like to thank everyone who has already purchased one of the birds – your support and donations have been much appreciated.
If you're interested in finding out more about Metalbird, visit their website or follow them on Facebook or Instagram.