Lasers in Engineering for British Science Week 2022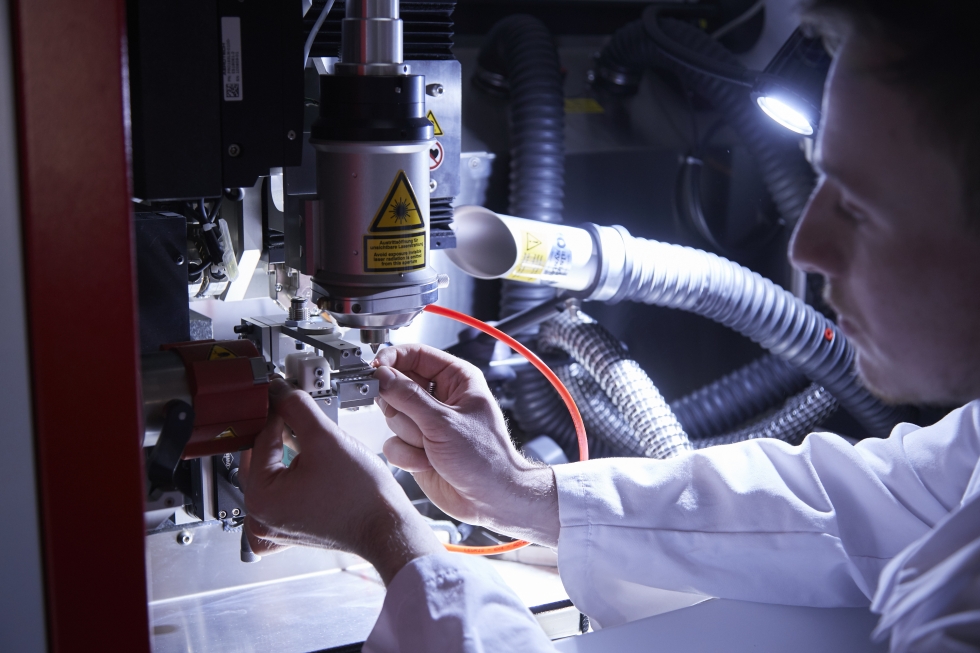 Lasers are the single most important aspect of our business at Micrometric, and they enable us cut, drill, etch and weld to supply customers with precision parts that meet their needs. We have built up a reputation for taking a personal approach to fully understanding every customer's laser cutting requirements to optimise the production process and achieve the best results.
We offer micro laser cutting capabilities that allow small parts to be cut to tight tolerances +/-0.05mm to +/-0.02mm across a variety of materials including stainless steel, titanium, copper, brass and ceramic. The smallest part Micrometric have produced was a washer with a diameter of 0.5mm. Additionally, Micrometric is adept at cutting extremely thin materials down to 0.05mm thickness, which is about 3 x thicker than household kitchen foil.
We use several CO2 and state-of-the-art fibre laser cutting systems which precisely cut materials with minimal heat and excellent edge quality to produce components quickly, efficiently, and cost-effectively.
In 2018, we invested in the Coherent StarCut Tube machine which is fully automated and is designed to laser cut, drill and mark tubular or flat metal components and is traditionally used by subcontract manufacturers to produce exclusive medical instruments with extremely high precision.
Since investing in this equipment, our skilled workforce has used the machine to cut, assemble and weld complex medical and aerospace components for companies which produce aerospace filters, automated injection needles, endoscopy components and MRI scanning equipment as well as producing finer, precise parts for other sectors.
The equipment produced for the medical sector is often extremely small and intricate and as these devices are used to save lives, it is imperative that the processes used to make them from beginning to end assure their quality and reliability.
To manufacture medical parts, we use tube cutting to create small windows, slots, holes and spirals for different pieces of equipment such as cannulas. The laser machines offer high resolution cutting to ensure high speed dimensional accuracy, precision and stability which is needed when producing medical tube components economically.
Laser welding offers the benefit of welding while minimising heat input which is critical when welding components with temperature-sensitive items inside them or minimising any distortion due to heat.
We can also weld autogenously or with wire feed. Depending on the metallurgy of the parts, it is possible to add different alloys as wire to adjust the weldability of the component. The wire feed can be fully automated within the welding machine. For some welds, such as titanium, an argon atmosphere is needed, and an enclosed argon welding system is used.
A variety of materials can be laser welded dependent on the metal composition and design of the product. We have experience in welding a variety of different tube sizes for different applications including medical, aerospace, and other industrial applications.
We use lasers in our engineering processes daily, they offer precision and accuracy that means we can create items for all industries to the highest quality.
If you would like to learn more about our services, click here.