The 2020 Make UK National Manufacturing Conference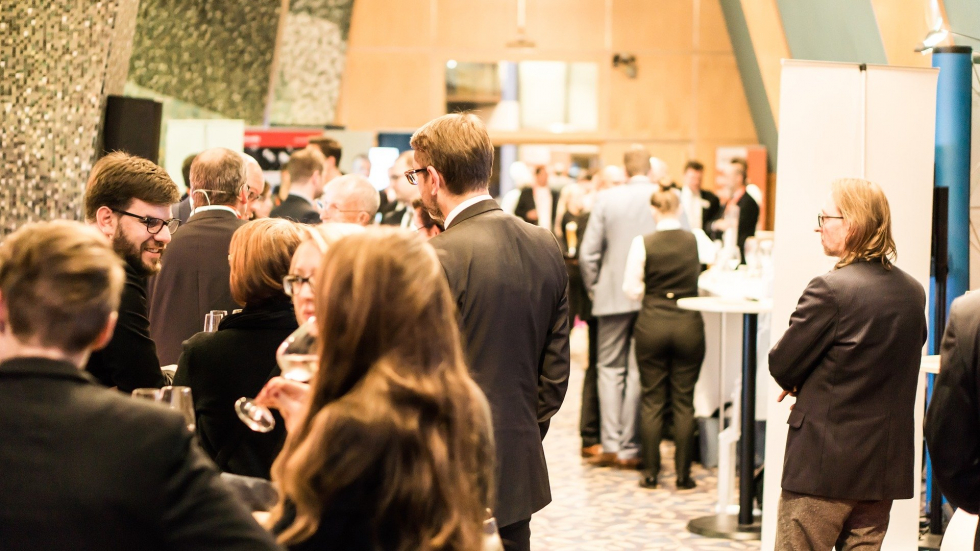 Last week we attended the Make UK National Manufacturing Conference at The Queen Elizabeth II Conference Centre in London, where over 800 senior executives from across the UK gathered for a day of workshops and networking and to hear from keynote speakers.
The annual conference brings together industry leaders and key policy makers from across the UK to discuss the issues currently affecting the manufacturing sector and talk about what companies need to consider for the future.
Make UK is one of five large organisations which works alongside the British Chambers of Commerce, The Confederation of British Industry, The Federation of Small Businesses and The Institute of Directors to feed back information to the government about our sector. Bringing information together ensures UK manufacturing continues to perform and grow as manufacturers are kept connected and can share advice.
Our very own director Neil Main sits on the Make UK Regional Advisory Board and has done for some time. Make UK gets feedback from all members of the local boards which is used to make policies and inform government of the issues, problems and possibilities facing the industry.
As members we're able to gain crucial insight into what's happening within our sector and get involved in various discussions on how to improve our business, including all aspects of training, education, tax, import, export and infrastructure.
This year's event was packed full of esteemed speakers, including Richard Paxman, CEO of Paxman Cooling, journalist and broadcaster Andrew Neil, and journalist and television presenter Steph McGovern.
The talk by Andrew Neil was very enlightening as he gave a well analysed perception into current politics and the issues that could affect our business. Coronavirus was of course a hot topic of discussion; however, no certainty could be given on the impact it would have for UK manufacturers.
The talk by Richard Paxman inspired our team as Paxman Cooling has pioneered scalp-cooling technology to combat hair loss for chemotherapy patients. Richard spoke of his mother as being his inspiration; she lost her hair while receiving chemotherapy for breast cancer and this prompted the family to use their technical expertise to develop the scalp cooler.
We attended the Export: Peer to Peer Trading workshop led by Jonty Bloom, an award-winning journalist specialising in the UK's relationship with the EU, trade policy and Brexit. It was useful for us to hear fellow manufacturers' thoughts on where emerging opportunities will come from, how they started exporting and overcoming barriers to trade.
We were able to take away a great deal from the day to implement into our everyday operations and future considerations. The conference is always a highlight in our calendar and we're already looking forward to attending next year's conference which is due to be held in March 2021.
To find out more about how to become a Make UK member and to keep up to date with the organisation's upcoming events, visit the website or follow Make UK on Twitter.