Our Visit from Lincoln's MP Karen Lee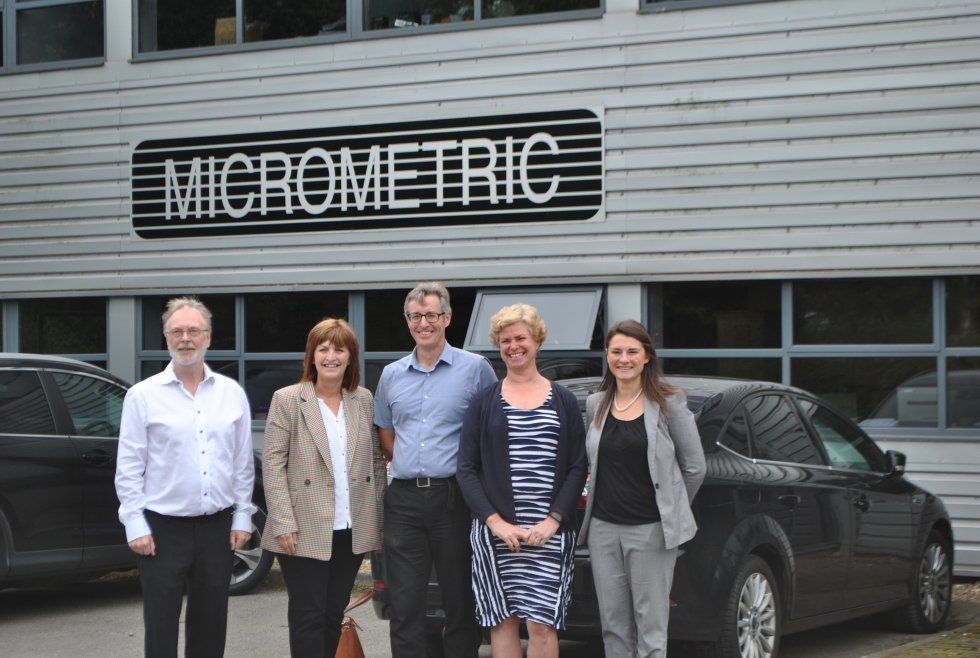 Some of you might have already heard the news by now, but for those of you who haven't, we're pleased to announce that Lincoln's MP Karen Lee recently paid a visit to Micrometric to see our facilities and find out more about our brand new specialist, high-performance laser machine.
Karen visited with Charlotte Horobin from Make UK which champions and celebrates British manufacturing –an organisation of which we are proud and proactive members. Karen and Charlotte were keen to visit our offices to celebrate our half a million-pound investment into new machinery and gain a better understanding of the work that we do as a UK manufacturer.
During the visit we showed them the everyday processes that take place at Micrometric before giving them a tour of our facilities and expert equipment, including our new high-speed laser cutting machine.
Our employees were also given the opportunity to speak to Karen and Charlotte about the work that we're doing to support our national and international clients in the aerospace, automotive and energy sectors.
As well as being Lincoln's MP, Karen is also an apprenticeship ambassador and during her visit we were able to discuss the fantastic range of opportunities that we provide for young people. As a local business, we encourage investment in Lincoln's economy – and we're keen to show our support for the next generation by continuing to offer apprenticeship opportunities.
The IHS Markit and the Chartered Institute of Procurement and Supply recently reported that outputs in the UK manufacturing sector fell at the fastest rate in seven years owing to reduced demand from consumers, thanks to the economic slowdown caused by times of uncertainty.
As a growing manufacturing business facing political and economic uncertainty, we believe these statistics highlight just how vital it is for figureheads like Karen to support businesses in the manufacturing sector to operate more effectively and competitively.
We'd like to thank Karen and Charlotte for visiting us and showing their support for our business as we go from strength to strength. It was a great opportunity to showcase what a modern manufacturing business looks like and explain the challenges that we face as a UK manufacturer.