National Apprenticeship Week at Micrometric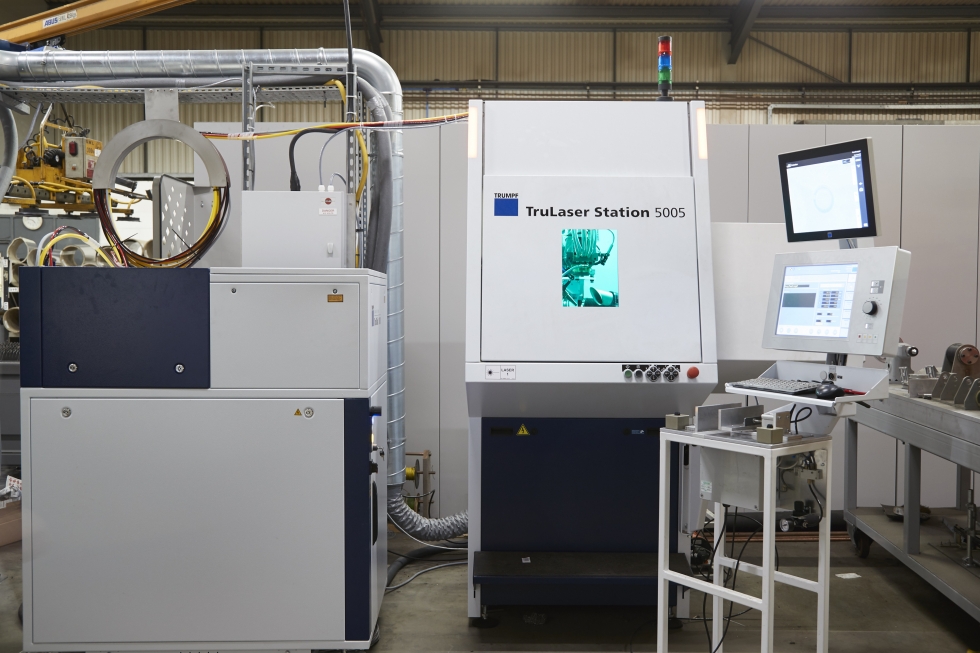 Supporting apprentices is an important part of our company ethos and in honour of National Apprenticeship Week, we'd like to celebrate Micrometric apprentices both past and present.
Ever since Micrometric was set up in 1981, we have taken on at least one new apprentice each year.
Currently we have two apprentices, Aaron Wood and Alex Cook, who are both completing their Ordinary National Certificate (ONC) in Engineering – a Level 3 certification equivalent to A-levels and awarded by BTEC.
Since joining us last year, they have been learning about all the ins and outs of a Micrometric engineer's job and the services we provide, including Computer Numerical Control (CNC) operating, laser cutting, welding, drilling and general workshop skills.
Apprentices usually stay with us for up to four years to allow them the time to build up a breadth of knowledge and vital experience across the business.
We also support apprentices by sponsoring qualifications including a Higher National Certificate in Engineering to help them in the next step of their career, and we occasionally employ apprenticeship candidates on a full-time basis.
Kieran Jordan, one of our current employees, is a shining example of a successful apprentice; he started at Micrometric as an ONC Engineering apprentice over 10 years ago and has since progressed through the business to become our Production Co-ordinator.
Our Managing Director Neil Main has always been a big supporter of apprenticeships and is the driving force behind our apprenticeship recruitment; he believes they are key to recruiting for the future.
Apprenticeships have considerable benefits for us as a business: they help us to tackle the industry shortage of skilled engineering workers and bring a fresh injection of ideas and new talent into the business.
By choosing to train apprentices we can develop a person in a way that promotes the specific skills required by our business and industry, while addressing the skills gap and developing the next generation of employees.
Apprenticeships are all about giving young people the chance to succeed and providing that crucial support and experience needed in the early stages of any career.
Passing on the experience we've honed over the years and taking the time to step back and teach innovative skills to someone new is all part of our vision to inspire the next generation of engineers.
We plan to continue taking on new apprentices each year and investing further in the careers of young people. We would encourage more businesses to employ apprentices and reap the same benefits that we have!
To find out more about the apprenticeship opportunities we offer, please email:neilmain@micrometric.co.uk.